Almost all junk cars are recycled when taken off the road. It provides recyclers with many options to repurpose car components into other useful products.
Junk car removal services only focus on recycling the cars. The raw materials are then bought by other companies who use these products from auto recycling.
Here are some products made from recycled cars:
New Tires
There are many different ways old tires can be recycled. A common recycling method is grinding and shredding tires. Old tires are shredded and crushed using a series of granulators that turn them into pure rubber by getting rid of all the fibers and steel in the process. The end product is clean shredded tires that can be used to create new ones.
Almost 60 percent of the rubber produced in the process is used to make new tires for vehicles. Recycling old tires from junkyards can help reduce landfill waste and lower the rubber manufacturing demand for new vehicles.
Metal Cans
Recycled car components are also used as metal containers. They're used to hold beer bottles and paint containers.
These cans are made from aluminum or reprocessed steel from recycling scrap cars. Next time you visit the grocery store, look at metal cans in the food section. Chances are, a significant percentage of the metal cans you see are made from recycled components of used cars.
Metal Trolleys
Metal trolleys are used in the hospitality and healthcare industries. Metal trolleys are also common products created from recycled car components.
Trolleys are made with steel and aluminum, so creating metal trolleys from recycled car parts can significantly reduce the production cost of trolleys.
The next time you use a metal trolley at a grocery store or a hotel, you could be looking at a recycled car metal trolley.
Car Seats
Many car manufacturing companies use recycled car products to reduce waste and incorporate a sustainable and eco-friendly auto vehicle manufacturing process.
Companies like Nissan and Ford use recycled car materials for car seat cushions.
Handbags
A designer brand called Harvey uses junk car interiors and turns them into elegant and classy handbags. Their online boutique has a wide collection of handbags made of seatbelt webbing and car seat leather.
Art
Many artists have been using recycled car parts to create sculptures. An Australian artist, James Corbett, uses damaged car cast-offs to make sculpture art.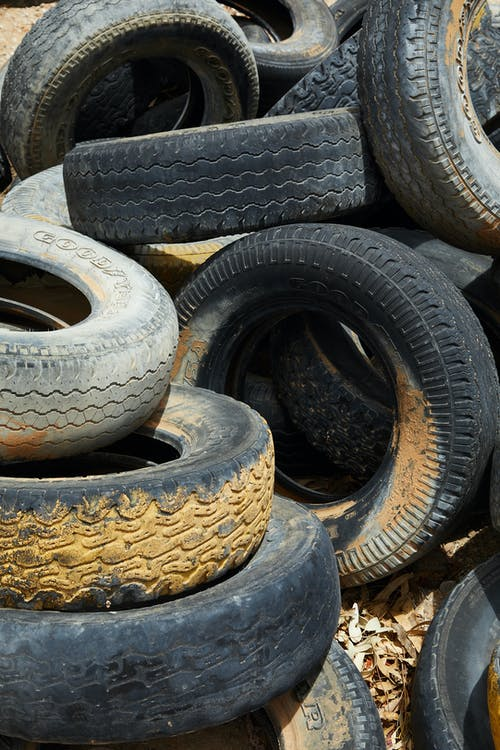 At Chips4Whips, we offer junk vehicle removal services in Memphis, Bartlett, and Germantown, TN.
If you want to sell scrap cars Memphis, we've got you covered. You can get instant cash for junk cars, and we'll ensure that your vehicle is recycled appropriately.
Get in touch with us to get a free quote. We also offer free towing services that you don't want to miss!