Sell Your Junk Car in Bartlett to Chips4Whips For Cash!
It wasn't very long ago when junk cars were wasting away in Barlett garages until owners finally decided to drop them off at the scrap yard.
As new cars become cheaper to purchase, junk cars pile up on top of each other and waste away in dumps while releasing hazardous chemicals into the air and ground.
Chips4Whipe offers owners a safer and cost-efficient alternative to discarding unwanted cars that won't sell. We buy cars that no one wants and give you cash on the spot!
We don't care about the condition of the car. The windshield may be broken and the wiring could be falling out; it doesn't matter to us!
Give us a call, we'll tow your junk car in Bartlett for FREE and pay you in cash right there!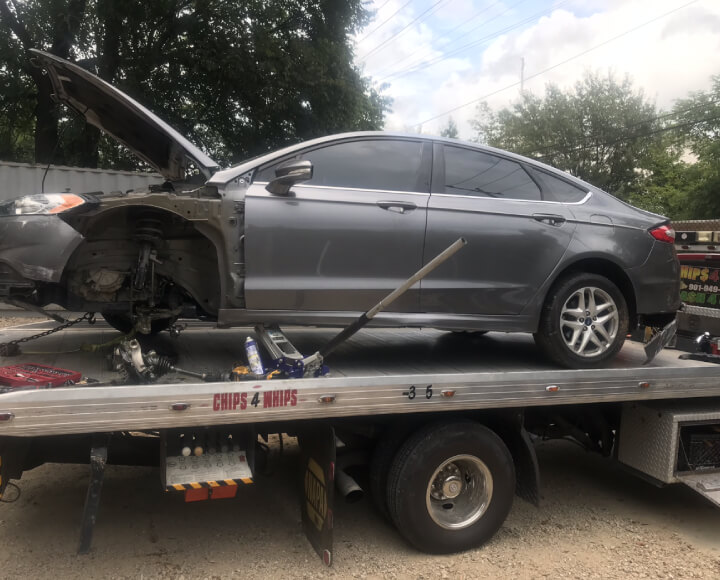 Chips4Whips REPURPOSES junk cars that no one wants. We use them to train rescuers from the Fire Dept, police, paramedics and many others. Your junk cars also come in handy when developing public awareness campaigns for drunk driving and road safety.

With our help you can decrease your environmental footprint. When you sell your junk car to us, we remove dangerous chemicals that can harm the earth.

Any salvageable parts of your vehicle will be given to other companies that will reuse them. There isn't a more efficient and convenient way to discard a junk car in Bartlett. We take unwanted junk cars off your hands and give you instant cash in return!
If you're looking for reliable junk car services in Bartlett, look no further than Chips4Whips. Our company specializes in buying, recycling, and reusing car parts to reduce waste and environmental impact. We provide hassle-free junk car services in Bartlett, including cash for junk cars, scrap car removal, and more. We simplify the process of selling your junk, old, or damaged vehicle for the highest potential price. With our expertise and commitment to sustainability, you can trust us to provide reliable and transparent services. Contact us today to learn more about our junk car services in Bartlett and get cash for your junk car!
Ready to Have Your Junk Car
Removed from Your Sight?
Our services are available in Memphis and surrounding areas, including Germantown, Bartlett, Southaven, Horn Lake, Olive Branch

Chips4whips – Cash4JunkCars