Most people nowadays own a lot of stuff, but thanks to fleeting trends and fashions, these belongings may become unwanted and undesirable soon. These pile up in your homes until you decide to dispose of them.
But the question is: what's the best way to dispose of these items responsibly and efficiently? We've drawn up a list of ways you can get rid of unwanted items in the house in an eco-friendly way while making money.
Consignment Stores
Consignment stores vary from affordable to upscale ones. They stock old, unwanted items as merchandise, and when they are sold, the store and the seller make a profit from the sale. The stores work on a commission basis to ensure profitable sales.
You can conveniently sell your older clothes or ones you no longer wear to consignment stores and earn a handsome profit. Consignment stores also sell jewelry, antiques, and bags. Approach different stores for premium and luxury branded items and for low-end outfits so that you make sufficient profit for your belongings.
Online Websites And Apps
With smartphones and internet penetration at an all-time high, you can effectively put these to use to sell excess belongings. Websites and apps such as Craigslist and eBay offer people the platform to advertise and sell their products online.
You can sell books, TV box sets, furniture, gadgets, appliances, and even vehicles online. Novelty items like limited-edition sneakers, sports cards, and fan merchandise can fetch high prices on these apps and sites as people are willing to pay more for these.
Pawnshops
Pawnshops have long since been a way to make money by selling your items. Even though you can find a buyer for everything online, you can choose to pawn off odd things that you don't know where to market.
Look up a few in the area and narrow down the one that will serve you best. You can negotiate prices by making your pieces look extraordinarily desirable and attractive.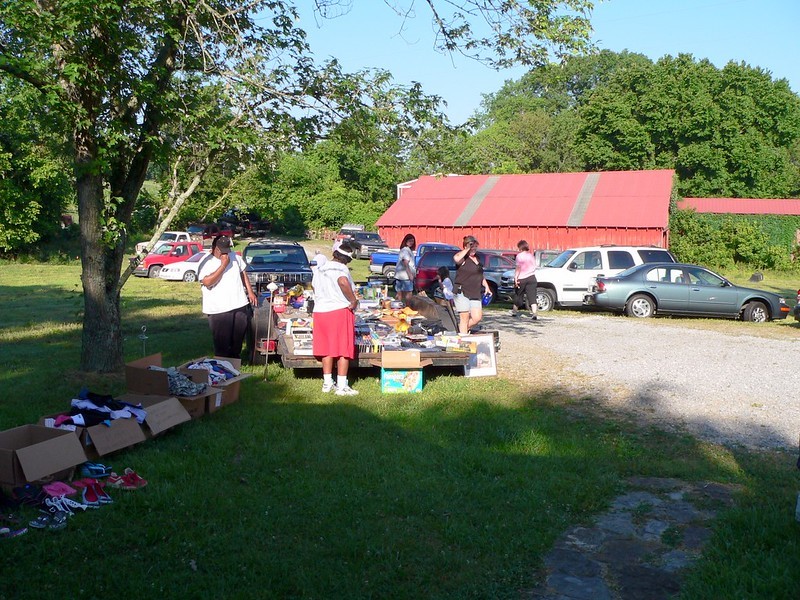 Garage Sales
If you've got items that aren't selling elsewhere or miscellaneous items you can't market, set up a garage sale. These sales are a traditional way to sell off household items and other belongings you no longer require. Gardening equipment, kitchen accessories, and other household items can quickly be sold off through yard sales.
Junkyard Services
Any metallic items can be conveniently scrapped for money at a junkyard. Junk car services are the perfect way to get rid of your old and unused car, and you can immediately get money in return for the scrap metal.
If you're looking for a way to get good cash for your junk car in North Memphis, sell the scrap car to us at Chips 4 Whips. We offer reliable, efficient, and eco-friendly services to dispose of your vehicle and provide cash in exchange. Connect with us today to get your car towed from your house.