All of us have seen junkyards with so many old cars just rotting there. Have you ever wondered if there were some creative ways to repurpose parts from those old cars into something new, beautiful, and useful?
As you read through this blog post, you will begin to consider those trashed old cars as treasure. You will learn some wonderful hacks to use parts of junk vehicles and turn them into amazing home décor!
An Amazing Mail Sorter or Recipe Holder
Do you know you can make neat mail sorters with an old car's using coil spring? Besides that, you can also use the same coil as a recipe holder for your kitchen. If you don't prefer the rustic look, you may also get the coil painted or wrapped. If you have an old car that you want to dump, you may request your mechanic to pull the coil out for you.
Stylish Pulls for Your Wardrobe and Cabinets
What's next? Let's talk about the door and window handles from an old car. What if we tell you that you can convert them into wonderful pulls for your wardrobe or cabinet? These handles are easily removable and can be attached anywhere you want. You can also customize them so that they go through the rest of your interior decor.
An Adorable Headboard and Book Organizer
See that old car hood in the picture? Don't think of it as useless either. With a creative mind, you can change that into the most adorable headboard you can imagine. Besides, you can also build bookshelves into their sides with a little effort and use the same car hood to keep your books organized.
A Cool Fire Pit
Let's talk a bit about the rims now. They might appear to be some of the most rusted and dirtiest parts of old cars. However, you can use them as really cool fire pits. Just place two fire rims together, and your fire pit is ready. You can keep it in your outdoor fireplace or even use it as a barbeque grill.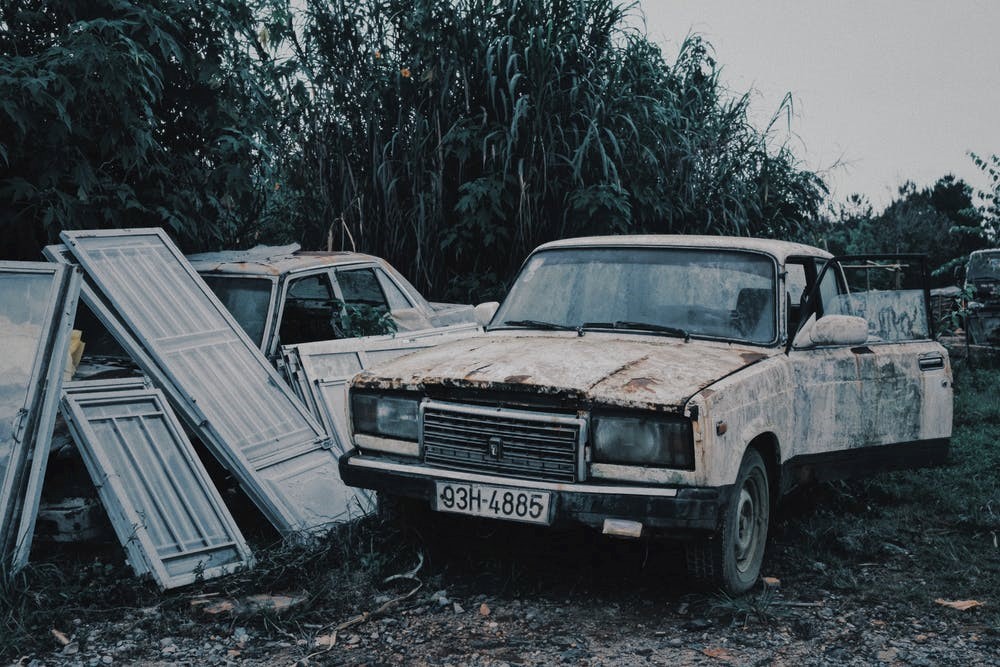 You can think of many more interesting ideas if you start looking at those old cars as treasure instead of trash. If you are already thinking about doing something similar using parts of your old car, then it might be a good idea to visit our junkyard or give us a call.
We are here to provide you credible solutions to sell your damaged car or. You can also receive instant cash in exchange for your impounded junk car. We also provide towing services so that you do not have to come by yourself. Give us a call at 901-949-3656, and we will help you get rid of your junk car and let you keep whatever parts of it you would like to upcycle.